A shop for all wind instrumentalists!
Are you a beginner or a veteran?
We have the flute that suits you!
Native Flutes, Whistles, Ocarinas & more!
NEW! Various Hand Made World Flutes from HarmonyFlute!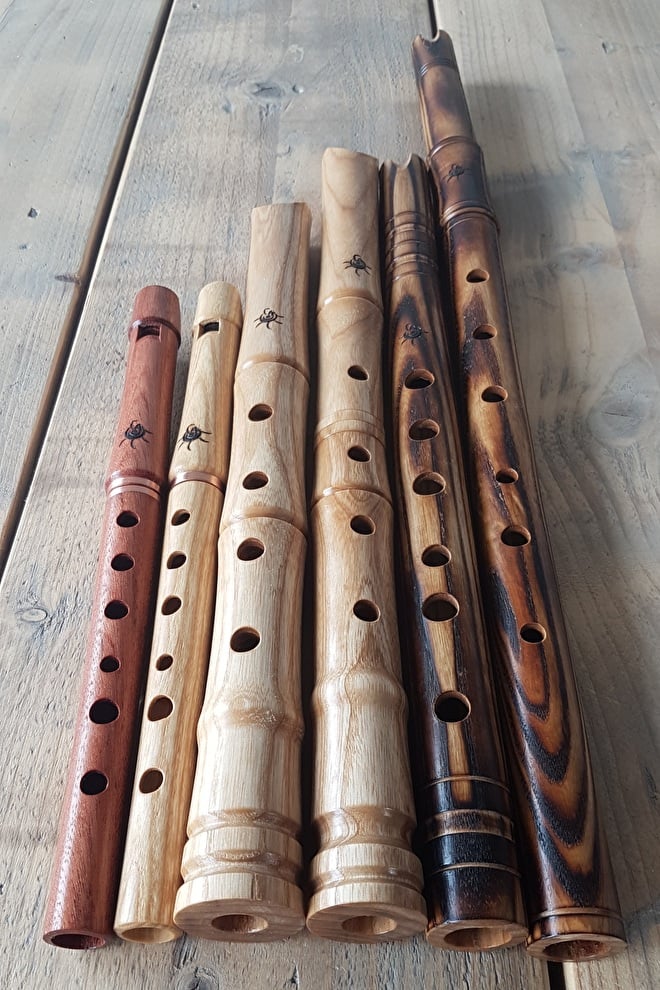 'Erik the Flutemaker' flutes are now available!
We are proud to bring you the flutes of Erik the Flutemaker.
We are the only store that sells these flutes in Europe, making them accessable for European flute players. Ordering them from the USA may seem cheaper, until you find out about the shipping costs and the additional VAT & import taxes bill that you will have to pay after receiving the flute.
We ship from Amsterdam, the Netherlands. If you live in Europe you won't be dealing with any additional costs, besides the shipping fee.
From popular western flutes to wind instruments from the far east.
We try our best to present you with a broad catalog of instruments. At the moment we stock bamboo flutes, Native American flutes, ceramic ocarinas, tin whistles, low whistles, recorders, panpipes, bamboo saxophones, xaphoons, Chinese Xiaos, Thai Khluis, Japanese Shakuhachis, Chinese Dizis, Indian Bansuris, study books, CDs, DVDs and more!
Our webshop is also available in Dutch at http://www.fluitwinkel.nl/
Contact
Info@Fluteshop.eu
+31 6 188 37 497
Shopping cart
No items in shopping cart.
Payment Options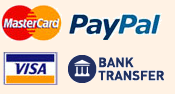 Guestbook
Lare, Finland
Thank you for the beautiful shakuhachi. It just arrived, and I'm already playing some notes. Really enjoying it. ???? All the best from Finland
Luca, Italy
Dear fluteshop, I received my new Arabian flute. It sounds wonderful, enchanting!!
Thank you guys and thanks to Erik the flute maker
George, United Kingdom
I've received my spirit flute today ...