High Spirits Condor Bass Spanish Cedar (E, D)

The High Spirits bass flutes sound lower and deeper than other Native American flutes.

The D is 64 cm long, the E is 58 cm long. The holes are slightly farther apart, making them suited for people with medium to large hands.

€ 329,95

High Spirits Condor Bass Aromatic Cedar (E, D)

The High Spirits bass flutes sound lower and deeper than other Native American flutes.

The D is 64 cm long, the E is 58 cm long. The holes are slightly farther apart, making them suited for people with medium to large hands.

€ 329,95

High Spirits Condor Bass Spanish Cedar (C, B)

The lowest sounding Native American flutes in the Bass series. The Bass C flute is 69 cm long, and the B flute is 74 cm long. Therefore they are only recommended for people with large hands.

€ 364,95

High Spirits 432 Hz EarthTone Bass Walnut (E, D)

The High Spirits bass flutes sound lower and deeper than other Native American flutes.

This flute is tuned to 432 Hz. Some say that 432 Hz resonates better in the body than the usual 440 Hz tuning.

€ 349,95

Basic Flute Shoulder Bag (65 cm)

This shoulder bag holds flutes with a length up to 65 cm.

Recommended for larger (Native) flutes, starting from F#, F, (Bass) E, (Bass) D.

€ 29,95
Native American Bass Flutes
Bass flutes sound lower and deeper than your average Native American flute. Our catalog of Bass Flutes consists of flutes in the key of Bass D, Bass B, and Contrabass F#. The Bass D flute is playable for pretty much everyone with practice, the Bass B and Contrabass F# are recommended for people with average to large hands.
Contact
Info@Fluteshop.eu
+31 6 188 37 497
Shopping cart
No items in shopping cart.
Payment Options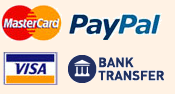 Guestbook
Lare, Finland
Thank you for the beautiful shakuhachi. It just arrived, and I'm already playing some notes. Really enjoying it. ???? All the best from Finland
Luca, Italy
Dear fluteshop, I received my new Arabian flute. It sounds wonderful, enchanting!!
Thank you guys and thanks to Erik the flute maker
George, United Kingdom
I've received my spirit flute today ...