Guestbook / Reviews
We're currently working on a new guestbook / review system! Submitting a new entry at this moment can only be done by sending us an email.
10-02-2021 - 12:18:57
Lare
Dear Flute Gurus!

Thank you for the beautiful shakuhachi. It just arrived, and I'm already playing some notes. Really enjoying it!

All the best from Finland,
Lare

05-02-2021 - 04:04:07
Luca
Dear fluteshop, I received my new Arabian flute. It sounds wonderful, enchanting!!
Thank you guys and thanks to Erik the flute maker

19-01-2021 - 14:01:08
George
I've received my spirit flute today, it took a bit longer than I'd hoped but that seemed to have something to do with me being in the UK right after Brexit. Anyhow I am very pleased with the instrument.

12-12-2020 - 13:25:57
Orry
Dear Fluteshop,

After ordering my first wind instruments at your webshop I got hooked, the quality, the assortment and service is superb. My collection grows and will continue to grow thanks to you.

I definitely recommend shopping here and don't hesitate to send your questions by email since you'll get professional and personal answers.

Thanks again and as Erik says, well see eachother in the fluture ;)

Orry

02-12-2020 - 00:26:47
Nadia
Superb service from Fluteshop regarding my order! Detailed answers to my questions, and a beautiful flute came in the mail today :)

30-11-2020 - 16:05:02
Katja
I order my daughter Kalimpa thumb piano. Today it finally came (Finland) and my daughter are very happy and now she trying /practice to play that. Thank you very much. ❤ Kalimba was very nice ????

17-11-2020 - 18:39:38
Jiri
I have to thank you for great work, flute looks amazing! Thank you. ;)

05-10-2020 - 20:06:45
Trolle
Thank you People in the Fluteshop for the god work,,
Conecting us All with the holy instruments,,,

Extra power to the FLUTESHOP,,,,,

10-09-2020 - 10:18:55
Grete
The flute arrive to Chiryu post office this morning! Super fast!!
It arrived undamaged and in good shape. Even the box looked good in spite of the long journey.

27-08-2020 - 16:06:17
Alex
I am very, very satisfied with my STL green / blue ceramic max range double pendant ocarina.

Once I figured out how to handle the fingering (it's two separate six-hole pendant English style ocarinas), I was away and learning to pick out tunes from Happy Birthday, to London's Burning, to Believe Me If All Those Endearing Young Charms. By ear.

I've had practically zero experience of playing musical instruments in the past, but this ocarina is like a professional instrument that's simple enough for a newcomer to learn.

Thank you.

26-08-2020 - 16:30:33
Jaroslav
Just wanted to thank you for your prompt response and let you know that I have now received my shakuhachi!
I am extremely happy with my purchase and I am blown away (no pun intended) by how great the flute is considering its very modest price!

Looking forward to shopping with you again in the future!

14-08-2020 - 15:19:59
Ken
just received my first flute from your shop and i have to say i'm impressed. it came in well packed, accompanied by an instructional booklet and even a dvd. the flute was in excellent condition and sounded great from the first breath. highly recommended!

28-07-2020 - 14:03:28
philippa
Thank you so much for my new flute. I love it. The sound is so calming (Condor B).

The service was great and also there are so many good videos on Youtube from H.S. https://www.youtube.com/watch?v=9KG7ffJedyk

When I am ready for another flute I will be coming right back here.

21-07-2020 - 11:38:46
Zenji
I've recently ordered a bamboo Shakuhachi in D from you guys, I just wanted to let you know that it sounds fantastic and I play it every day with great joy. I'm getting better at making my musical poetry day by day! :D

30-06-2020 - 09:54:29
Alex Greene
I received mine yesterday. It's beautiful.
Now I'm going to need the tabs to work out the scales.

19-06-2020 - 13:31:15
Danny
After contacting the Fluteshop support to ask if you still ship internationally in these times, I quickly received a confirming mail, ensuring me that there are no problems. Lo and behold, 3 days later the package containing my new High Spirits flute arrived at my home in perfect condition! I was a little worried but thank you guys for coming through!

02-06-2020 - 11:15:14
Ekaterina
I just want to let you know, that I finally got it!
Everything looks perfect as expected and was delivered safe and sound.
Thank you very much for your help!

Best regards,
Ekaterina

23-05-2020 - 20:56:01
Alexa Sandulea
My dizi flute arrived two days ago, safe and sound, and I want to thank you for making my wish come true! I have to practice a lot, but I enjoy every moment.
Best wishes from Romania!
:D

10-05-2020 - 17:34:45
Uberto Malaguti
Thank you for your great service, I received my new flute and it's just lovely, it sound beautiful, I recommend this page to everyone. :)

18-04-2020 - 12:23:16
John
Hello,

Just wanted to let you know the flute has arrived. What a fantastic instrument.

Thank you

All the best

John

08-04-2020 - 14:08:43
Andrea
I just want to say that the flute has arrived yesterday. And: I actually can cope with it despite my really small hands. Even the pinky is no problem.

23-03-2020 - 13:56:34
Kaylee
Thank you so much for the kind and helpful responses to all my questions. I was able to make a choice based on your advice, and now that I've received my flute I know I made the right one. It's a beautiful sounding instrument. I'm excited for the journey ahead!

25-02-2020 - 12:59:35
Thomas
Finally managed to save up enough for Erik the Flutemaker's Egyptian flute, placed my order and 2 days later a beautiful long parcel arrived at my door. I've just unpacked the box and the flute looks beautiful, I can get a few notes out but it's going to take some practice to make it sound beautiful. It's going to be a journey!

03-02-2020 - 19:29:05
Javier
My tin whistle arrived in perfect condition, and it plays smooth as i've never experienced before! Very happy with the purchase, highly recommended!

16-01-2020 - 23:12:07
Swaraj
Enjoying my flutes, cant wait to get lower bass flutes!

13-01-2020 - 10:21:28
Alex
My Xiao came this morning! Package was little beat up from the transit but Xiao is intact and great shape! NO CRACKS and I managed to get my first tones from it so I am really happy! Excellent site and great prices!

02-01-2020 - 13:06:54
Dina
I ordered a bunch of your flutes for the family and we couldn't be happier with them! Especially the Native American flutes are beautiful! Definitely coming back for more in the near future.

20-12-2019 - 15:50:51
Jon
Fantastic service boys, really glad my flute was delivered so quickly i was able to get it a few days before xmas.

05-12-2019 - 15:59:00
ingrid
Another High Spirit flute has arrived and it is just as beautiful as my previous one!
The first one was a D and now a F#. They are addictive! They sound wonderful!!
I'm extremely happy with the flutes and the service from the fluteshop!!
I'll be back for more!
Ingrid in France

27-11-2019 - 16:38:09
Nana
After I received my order I contacted the support team because there was an accessory missing in the parcel. They got back to me really quickly and assured me that they'd send it over right away. The missing item came in 2 days later, everything's prefect now!

17-11-2019 - 18:14:36
Alexander
thank you for the beautiful flute :)

29-10-2019 - 15:01:35
Ken Kaniff
Today I got my flute in the mail! It's simply a wonderful instrument. I'm talking about Erik the Flutemaker's Oriental flute. It's going to take me a while to get used to the transverse style of playing, but oh boy am i having fun with it!!

11-10-2019 - 12:51:28
Jake
just wanted to say thanks for all the detailed answers to my questions which led me to order your shakuhachi flutes. the bamboo one in D is really amazing, i've been having a great time with it seeing myself improve over time! it is a challenging instrument but it feels really rewarding being able to play in both octaves now.

03-10-2019 - 14:41:13
Zoran
My collection of tin whistles is taking nice shape :) got most of them from you guys, and have to say the service thus far has been excellent. Shipping has been reliable to Croatia, and all the whistles arrived safely. Thank you for the care.

27-09-2019 - 11:45:34
Kenneth
Just received my beautiful Stellar Flute in the key of F#! The instructions are very clear and easy to follow, and I can get a pretty decent sound out of it already! Now on to becoming a master! :)

17-08-2019 - 11:05:24
Andy
I was sent here by Erik the Flutemaker himself to be able to get his instruments without the high shipping and import costs that come with order from his own store in America.

I can confirm that I did not have to pay any kind of extra costs upon receiving the parcel!

06-08-2019 - 18:46:15
keith
i highly recommend this seller - fast communication, speedy shipping and the High Spirits flute I received is simply stunning!! the wood is really beautiful, i didn't expect it to look and sound this good in real life! thank you and bless you

31-07-2019 - 11:23:10
Jamal
the last week i got my native american flute from high spirits - wow!!!! i am amazed at how it sounds and how good it feels in my hands, the flute is really finished nicely and it is such a joy to play

11-07-2019 - 11:06:28
Luis
Really happy with my order, arrived in just one week to Spain and staff was really kind to me by email. Definitely great shop to buy STL Ocarinas :)

26-06-2019 - 21:52:26
Maxim
Thank you for making High Spirits flutes available in Europe in reasonable prices. It would have been very expensive to order a single flute from USA. I'm very happy about my new flute!

18-06-2019 - 16:30:09
Scott Cooper
I brought flute from this shop second time and seller always nice and gave me a good advice. Thank you very much.

11-06-2019 - 19:02:58
Britney
Thank you very much for awesome flute!! fantastic service and fast shipping. ;)

04-06-2019 - 23:39:12
Leszek
Thank you very much for the successful transaction. The instrument arrived in perfect condition. Professional, fast shipping. I highly recommend this store.

20-05-2019 - 14:28:55
Linda
After receiving my High Spirits flute I noticed the instructional DVD was missing. I emailed fluteshop and minutes later received a reply where they apologized for the missing DVD and promised to send it to me the same day. A few days later the DVD arrived and I was able to start my journey on this beautiful flute! Thank you so much for quickly following up on this problem!

14-05-2019 - 20:10:05
Jan
I have ordered a Thai flute here a long time ago, I am still very bad at playing it. Recently I have ordered a Native American flute from Fluteshop and was suprised at how easy it is! It sounded beautiful the day I got it!! I would highly recommend this type of flute for people without musical experience :)

10-05-2019 - 14:33:55
Levi
I ordered my native flute on monday and it already arrived 2 days later in France! I must say it is beautifully made and it sounds just as good as it looks! I will be playing this with joy for many years to come, so I want to say thank you for the quick service and sending me this beautiful flute!

02-05-2019 - 20:20:18
Jorrit Kleiss
I bought the STL Elvish Ocarina, very prompt delivery I was stunned :O Amazing service as well! I'll definately return here when I am in need of new material.

01-05-2019 - 11:16:10
Mel
Hello!

Recently I have purchased a Dizi flute and ever since it has arrived I've been playing it to my great delight! The tone is beautiful and so much different from the western flutes! Thank you for providing it!

Mel

09-04-2019 - 11:12:18
Elena
Dear Fluteshop

The flute arrived yesterday. It is beautiful and thanks to your leaflet I can produce some sounds.
Thank you very much.
All the best.

Elena

29-03-2019 - 20:18:34
Rick
i love your flutes! last year i ordered the shakuhachi and today i received the two ocarinas from STL that i ordered earlier this week. i can't wait to get better at playing them :)

19-03-2019 - 12:19:43
James
Thank you very much for your answers on the email. They've been really helpful to me in deciding which flute in which key to choose. I'm very satisfied with the instrument that you've sent me!

11-03-2019 - 11:43:13
Dave
I've just received my Oriental Flute and it sounds fantastic! Fortunately it's not as hard to blow as I thought it might be. I can feel my tone improve by the minute! Very happy to play this beautiful flute :)

27-02-2019 - 22:48:55
Sergio
I just wanted to say that I'm very pleased with your High Spirits flutes. I have ordered 2 of them in the past 6 months and I've been playing them every day. I love to improvise on them while my friend plays along on her Native American flute!

22-02-2019 - 22:06:26
Amandine
Je viens de recevoir ma flute High spirits, elle a été expédié en excellent état, elle est magnifique et a un son incroyable
J'adore :)

20-02-2019 - 15:14:49
Jazz
amazing service here from fluteshop!! i received a reply to my email only within minutes after sending it which helped me pick the right flute! it sounds beautiful!!!

11-02-2019 - 18:39:06
Lilith
Thanks very much for the quick reply on my emails and for sending me the flute so quickly, I'm very happy with it. It has a beautiful warm tone and it feels good to get the sound out of it! I'm talking about the Soundscape Native American Flute in F#!

10-02-2019 - 19:30:12
Dirk Heinemeier
Ich sage vielen Dank für die tolle Indianerflöte. Sie ist vom Klang und aussehen
echt super!!!! Ich bin richtig glücklich. Danke nochmal!

06-02-2019 - 20:42:49
Silvia
I would like to thanked you very much for the flute!! It arrived a few days ago and it is beautiful. It will be given as a gift for a special person who always wanted to have and play a traverse flute. It will make him extremely happy.

04-02-2019 - 14:33:42
George
Just received my Xaphoon and i already can tell i'm going to have a lot of fun with this instruments but it's gonna take some practice!! So far i can make a decent sound out of it and slowly getting used to the finger settings! Want to thank you for sending it so quickly. ;)

29-01-2019 - 23:35:41
Mason
I've bought 2 flutes from you from Erik the Flutemaker, i'm very happy to be able to buy them in Europe, I did not have to pay any import tax. The flutes play very smoothly and I'm enjoying playing in the unusual scales a lot!

14-01-2019 - 12:05:12
Adrian
I've recently received my High Spirits flute and I've been playing this beauty every day since. The flute is very well made and sounds fantastic!

29-11-2018 - 12:35:32
James
Just got my Shaw B Tin Whistle, it shipped in excellent condition and sounds amazing, hope to work with you again, God bless!

19-11-2018 - 13:38:50
Rod
I have received your Soundscape flute today and it sounds beautiful! Thank you very much for the quick delivery.

06-11-2018 - 16:08:26
Katie
hello! i just wanted to say thanks for your quick and kind reply and for assisting me in picking the right flute for me. i've been playing for a few days now and it's simply a lot of fun! i have a feeling it will be a lifelong journey!

18-10-2018 - 14:04:14
Fluteshop
Yes David, we will get this flute back in stock in a few weeks time! :)

I would like to note that questions like this can best be sent to our email address - the guestbook is for sharing your experience with our website, instruments and service!

Bryan
Fluteshop

18-10-2018 - 00:27:03
David Ballinger
I would like to purchase a Condor Bass D in Spanish cedar,, but you don't seem to have any in stock. Would you let me know when that may be possible? Please.

03-10-2018 - 11:44:22
Francesca
Erik I'm so happy to have your vibes on my flute! Thank you :)

12-09-2018 - 14:32:16
Valentin
My new shakuhachi arrived yesterday in perfect conditions and it is fantastic!
I am delighted with it and its sound is beautiful.
Thank you so much for your excellent attention

22-08-2018 - 11:18:04
Maria
The flute arrived today in perfect conditions. It´s so, so beautiful!!!

17-07-2018 - 11:45:57
Irna
Dear Bryan I received the new flute a few days ago and I just could
not be happier with it!! Thankyou so much I am so in love with it. And
thank you for including the cheeky ocarina!

11-07-2018 - 15:39:49
Angela
Hi,
Just to say I am very happy with my flute , it has a lovely sound and I am learning to improvise
Best wishes Angela

20-06-2018 - 14:56:13
Mick
Super happy with your STL ocarinas, have just ordered another one from you hope it will arrive just as fast as the first!

06-06-2018 - 17:23:35
Adrian
Hi Bryan
Just a note to let you know how pleased I am with the new flute – it is amazing – it looks, sounds and smells fabulous! It was packaged really well and arrived so quickly too, which was perfect.
All the best
Adrian

16-05-2018 - 14:47:16
ZEN
I recently bought a Dizi flute here. It arrived quickly with all the accessories included. It seems to be of good quality, I can already make some nice sound after 2 days of practice :p

04-05-2018 - 18:23:47
Ned
I've bought multiple bamboo flutes and saxes from Erik the Flutemaker from you, and have always been satisfied with your service. Thank you!

12-04-2018 - 13:31:25
Rich
High Spirits has the best bass flutes I've ever tried. I'm so happy with the ones I bought from you!

Rich

26-03-2018 - 18:06:50
Ken Kaniff
So far I have bought your ocarina and Native American flutes, always happy and satisfied customer :) :)

01-03-2018 - 08:06:28
Giulio Franceschini
CARBON FIBRE TIN WHISTLE C

An exceptional tool, built by a champion, thanks Fluteshop.eu for giving me the opportunity to buy it, A small note the SIb is a little difficult to perform.

26-02-2018 - 12:35:13
Eva
Awesome service and speed of delivery! I'm very happy with my new ocarina ;)

22-01-2018 - 14:50:54
Kenneth
Yesterday I received my bamboo flute (faster than expected) and have been playing since. It's beautifully crafted and has such a nice and warm organic tone. I'm a very satisfied customer. Thank you.

19-01-2018 - 12:27:46
Hank
Thanks for the great STL ocarina 0_0 ;) :D

05-01-2018 - 10:13:43
Paul
I just wanted to let you know that the ocarina arrived today. My wife is so happy! We looked everywhere for this instrument and your shop is the only place I could find it.

Thank you again for all your help!

19-12-2017 - 13:01:07
Dean
Very pleased with my STL ocarina. Saved me a bunch of extra costs by ordering from your shop instead of from the American platform. Thanks. :)

06-11-2017 - 17:47:59
ingrid
Hoi Bryan,

Wauw ! Am I pleased with my High Spirits flute in D and in cedar!
The sound is wonderful and surprisingly easy to play, have to stretch the fingers a bit, but with a bit of practice it worked fine!
Also a big thank you for your shipping , in 2 days it was here, and no extra money to pay for tax etc!
A big thank you, I'll be back!
Ingrid, France

08-10-2017 - 13:00:31
Mikhail
Thanks for the STL element ocarina, it looks so awesome and it's the best sounding ocarina I have played till date! :+

04-09-2017 - 18:13:49
Anabel
As a collector of flutes I couldn't be more happy after having found out about this shop :D :D :D purchased my third flute today, if it's as good as the previous ones I'm going to be ecstatic!

31-07-2017 - 13:28:22
Simon
I received my flute 2 days ago. It came in well protected and with instructions on how to play. It's fun to learn how to play it and very rewarding too even after only 2 days!

18-07-2017 - 21:53:38
Steffen
Bin überaus zufrieden sehr schneller Versand
Und fragen per Email wurden ziemlich schnell und genau beantwortet.
Habe eine STL ocarina bestellt klamglich top und preis ist auch ok

Gerne wieder
Vielen dank

10-07-2017 - 15:26:56
Don
:D Very very pleased with my carbon fiber flute from Erik The Flutemaker!! :D i prefer the sound of this material over bamboo, and the sound seems to flow more natural and effortless! thanks guys! :)

24-06-2017 - 11:35:03
Tom
I'm so surprised!! The instrument sounds very well and looks so nice. Also a big thanks for the fast delivery! You're the best!

17-06-2017 - 09:16:50
Baldur
Wow I love this site. They have things from other lands like USA. It would cost me many dollars, if I bought something from USA. And Bryan, the best service I ever have seen. So fast, and so kind.

Kind Regards
Baldur, Denmark.

17-05-2017 - 21:39:40
Rasmus Svarre
The best customer service in the world!! Quick response to all my questions about which flute to buy. And the flute arrived in just a few days and sounds perfect. Excellent!!

05-05-2017 - 20:20:22
Kirsten Dreher
My dream is : to buy the bamboo sax! But I habe to wait a moment. :( I like to make worship music...my heart is burning :) ! God bless you...music from heaven to heaven!

28-04-2017 - 19:05:30
ben
AMAZING service from Bryan, quick response to email, i'm very happy with my new flute :> until next time!

25-04-2017 - 20:55:10
Lucie
Hi, I would like to order Erik the Flutemakers Arabian flute dark in medium size. When it will be on stock? Thanks in advance.

Kind regards,

Lucie

21-04-2017 - 11:04:04
Fluteshop
@Lisbeth we do not currently stock this flute, but we will try to get it for you!

Please people, for questions send us an email, do not use the guestbook :D use the Contact page. Thank you. :)

21-04-2017 - 09:52:41
Lisbeth
Hi.
Do you have Erik the Flutemakers Meditation Flute?

Kind Regards
Lisbeth, Denmark

09-04-2017 - 20:21:14
Pascal
Hello!

I bought the arabian dark bamboo medium from Eric the flutemaker and I'm simply amazed! The shipping was super fast, really appreciate that. Thank you so much for selling Erik the Flutemaker's flutes here in Europe! I love this flute and even as a novice it's not that hard to play with a little practice! So definitely gonna buy again :)

02-04-2017 - 12:07:27
James batts
How much would it cost for a condor bass flute in A# please I live in UK thank you.James

20-03-2017 - 15:13:23
Dan
The parcel arrived in Germany the day after placing the order! :D And I received NO surprise invoice from customs. :) I'm glad there is a place where I can get quality instruments from the USA without having to pay high shipping costs and other import fees that come with ordering from american webshops. Thank you!
:D B)
Contact
Info@Fluteshop.eu
+31 6 188 37 497
Shopping cart
No items in shopping cart.
Payment Options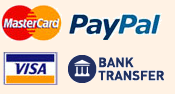 Guestbook
Lare, Finland
Thank you for the beautiful shakuhachi. It just arrived, and I'm already playing some notes. Really enjoying it. ???? All the best from Finland
Luca, Italy
Dear fluteshop, I received my new Arabian flute. It sounds wonderful, enchanting!!
Thank you guys and thanks to Erik the flute maker
George, United Kingdom
I've received my spirit flute today ...